C&M Textiles
Fabric retail store
C&M Textiles boasts over 6000 exclusive fabrics that their company imports directly from mills in over 20 countries. They shop the world to bring you the finest quality fabric and the latest trends. Their turnkey service includes design help and advice, custom sewing and professionally trained installers to help make every decor dream a reality.
www.cmtextiles.com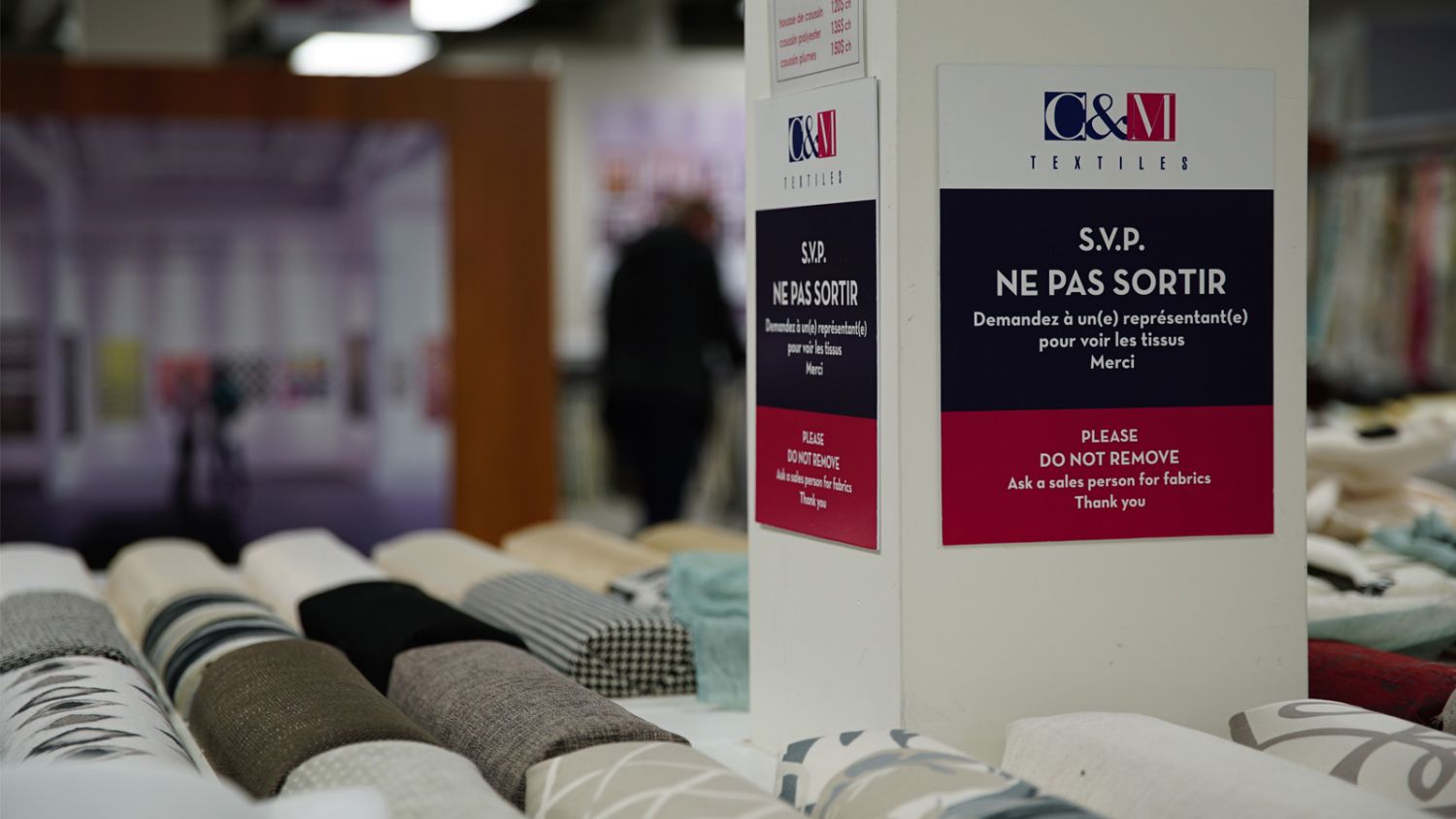 Door / Indoor Signage Design
To design the needed signage for the St-Hubert retail store we respected C&M's corporate colours and created visuals to communicate information in a clear and efficient way to customers. We did everything from design to installation.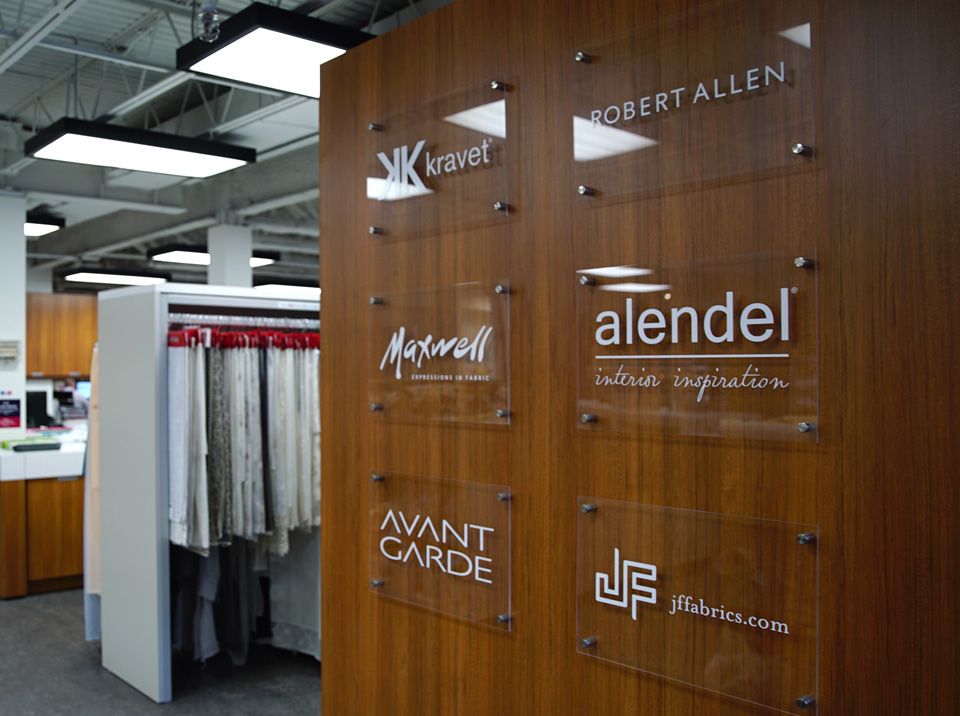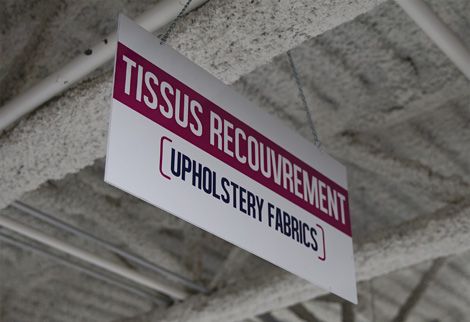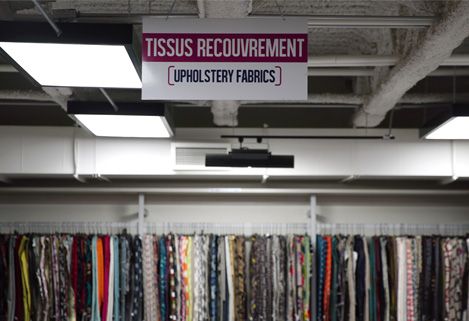 Branding wall / department signs design
To create the branding wall, we used cut out vinyl on plexiglass. The result is elegant and fits within the space.
Their department signs hang from the ceiling and easily help customers navigate through the store.