Corall
Stone Bath Furnishings
Corall offers a range of high end stone furnishings for bathrooms. The company defines itself by offering truly beautiful and artistic natural products sculpted by master stonemasons to be used in bathrooms.
www.corallstone.com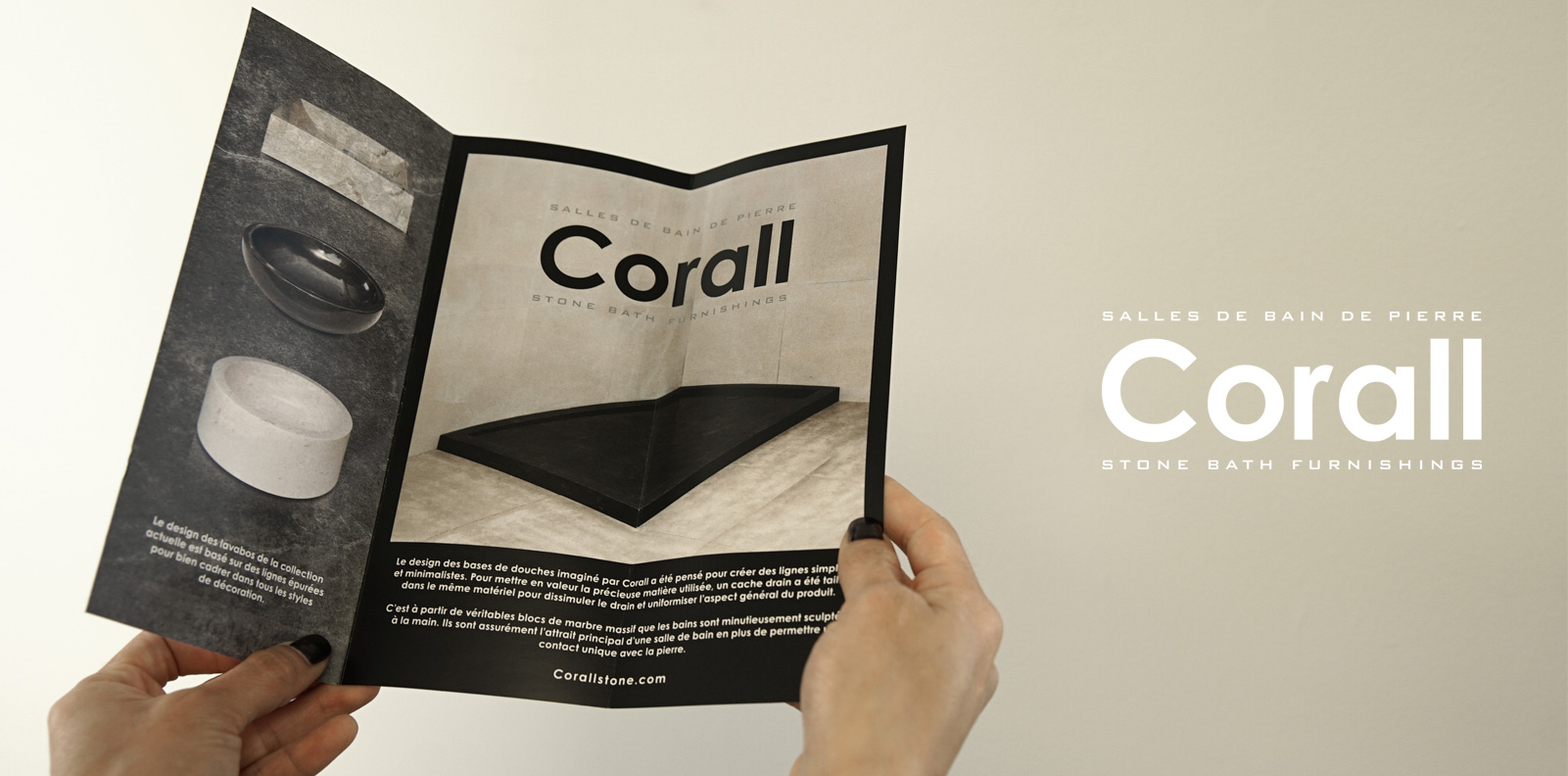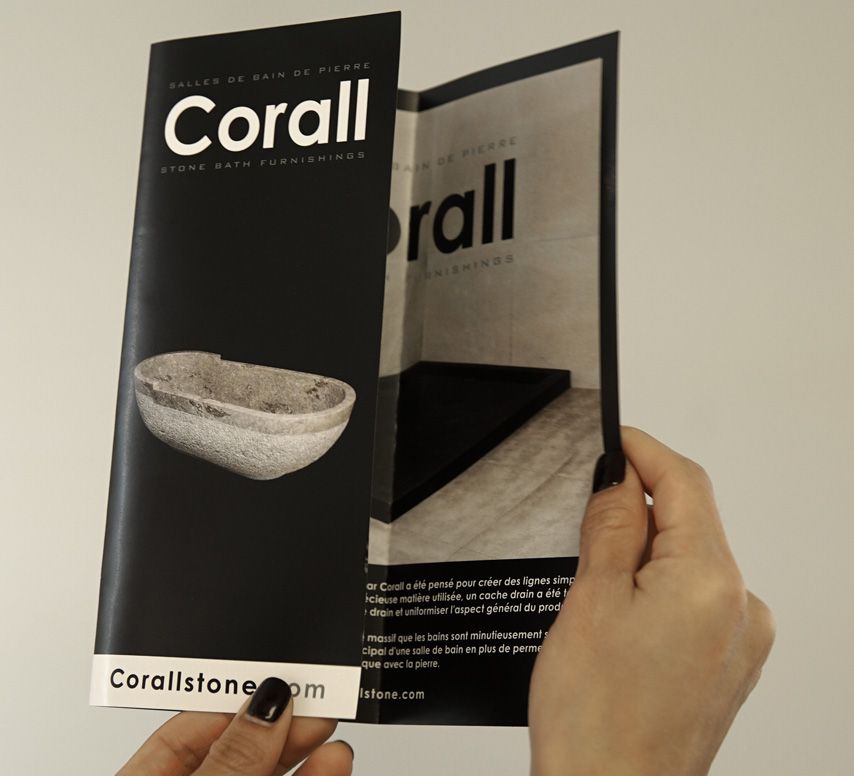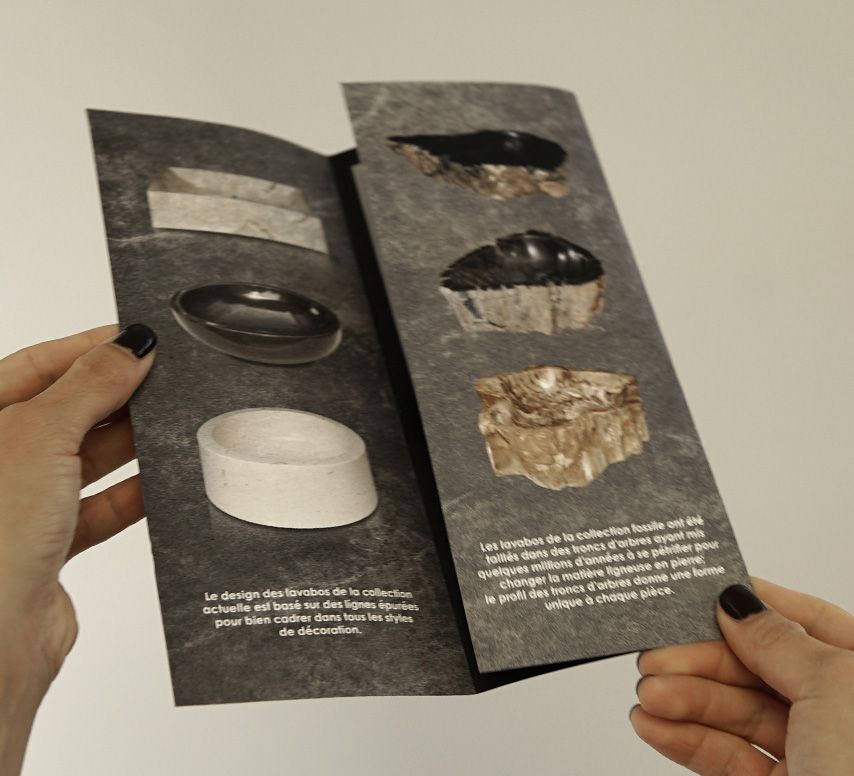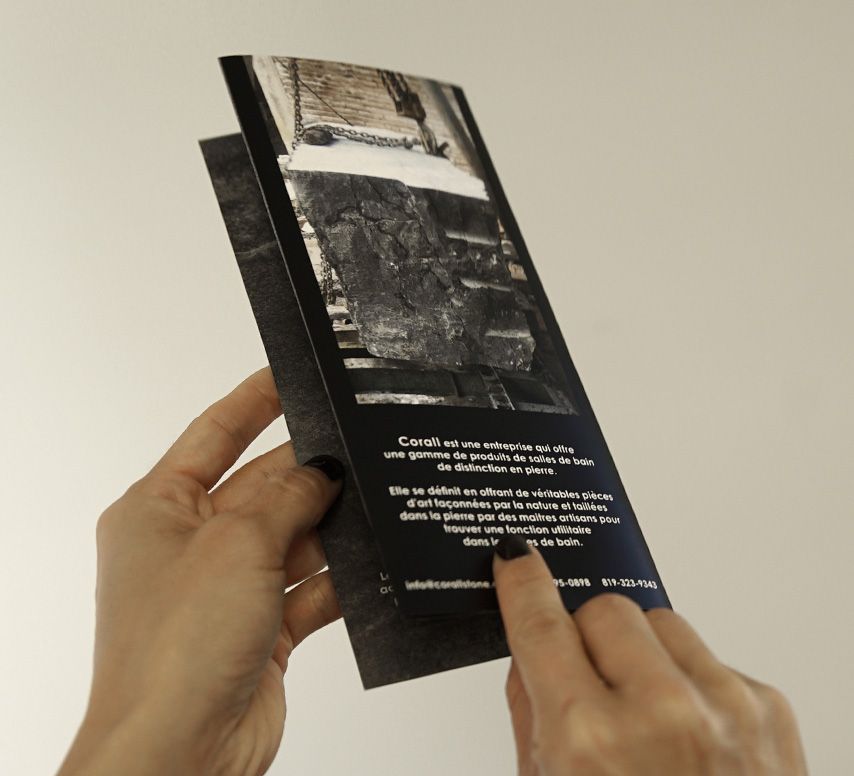 Trifold Brochure Design
We created a brochure that would let their products sell themselves. By putting emphasis on their range of beautiful products and giving them space within the design, we were able to create a brochure that was both coherent and minimalistic.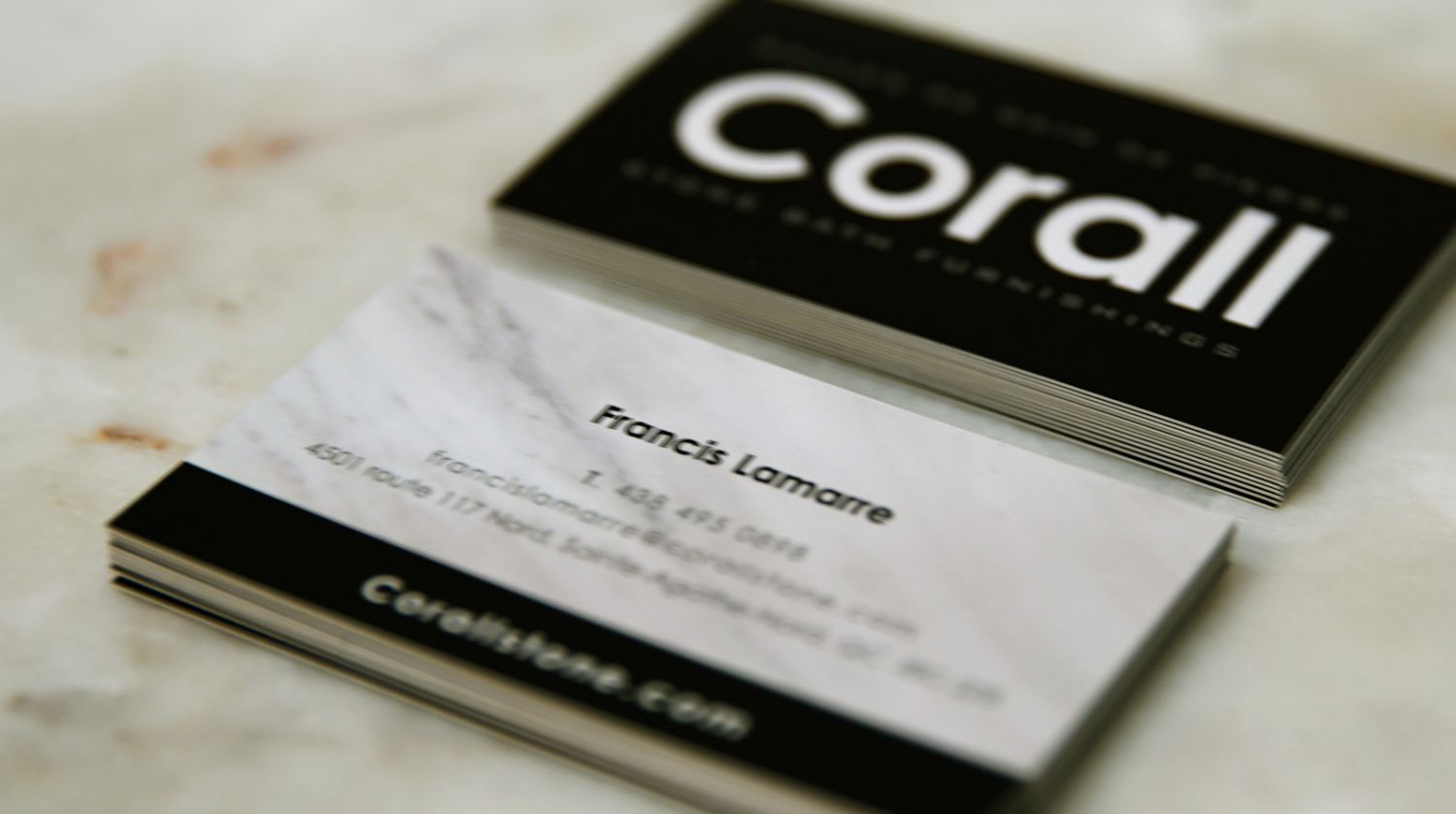 Business Card Design
We went for a design that would emulate the materials they use in a refined style. We used a stone finish background to create a natural, clean look for the business cards.